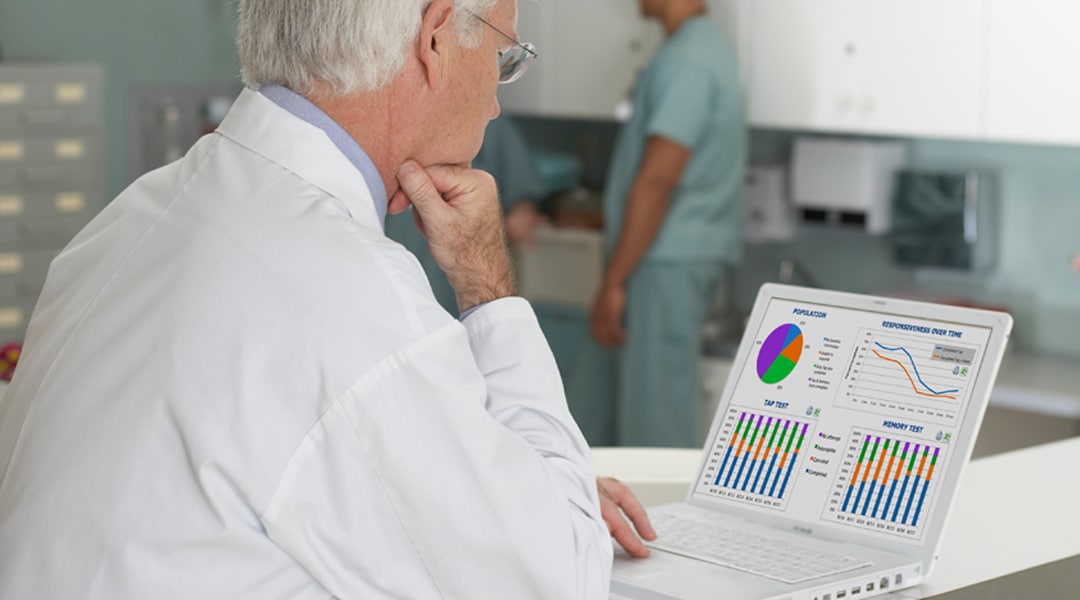 July 26, 2019
Patient Reported Outcomes Enhance Clinical Care
Healthcare Technology to Streamline Patient Generated Health Data Collection to Improve Care
Patient reported outcomes (PROs) are a key patient generated health data source for patient care models that reward value over volume. PROs can add significant value in drug development, clinical care, formulary, and coverage decision making.
Traditionally, access to longitudinal PROs at the point of care has been limited at best. Digital health technology can ease the burden of traditional methods of collecting PROs – tedious surveys or time-consuming phone interviews which were sporadic in nature. Wearable and mobile devices allow for frictionless collection of real-time, actionable PROs to optimize care. For instance, patients can report symptoms or adverse drug events (ADEs) that they may be experiencing from a drop-down list with the click of a button on their wearable or mobile devices. Severity of pain and, bleeds can be reported via an intuitive mannequin interface. Images, videos, and text descriptions can be captured by the patient and uploaded for review by the care team.
Realizing the potential for PROs to improve care quality and value, the Academy of Managed Care Pharmacy (AMCP) convened a forum of healthcare stakeholders to identify solutions to further the use of PROs and produced a whitepaper, AMCP Partnership Forum: Improving Quality, Value, and Outcomes with Patient Reported Outcomes
Some of the recommendations from healthcare stakeholders were:
To streamline the PRO collection and healthcare data management process by using common healthcare technology platforms
For PRO data to be integrated with medical records and claims data to provide stakeholders with a better understanding of patient health in real-time and at the point-of-care.
Find out how Acuma Health's Digital Disease Management Solution can collect and leverage patient generated health data to improve patient satisfaction and outcomes. tiktok takipçi satın al