HEALTHCARE STAKEHOLDERS WE WORK WITH TO
ACHIEVE BETTER PATIENT OUTCOMES
The recent change in reimbursements in the healthcare industry from fee-for-service to condition-based payments significantly impacts healthcare stakeholders. In order to achieve success in this new environment, healthcare stakeholders across the board will need to shift their processes in order to achieve positive patient outcomes efficiently and cost-effectively.
Leveraging healthcare technology to optimally manage wholistic patient care and reduce the expenditure of healthcare dollars will be the key to success.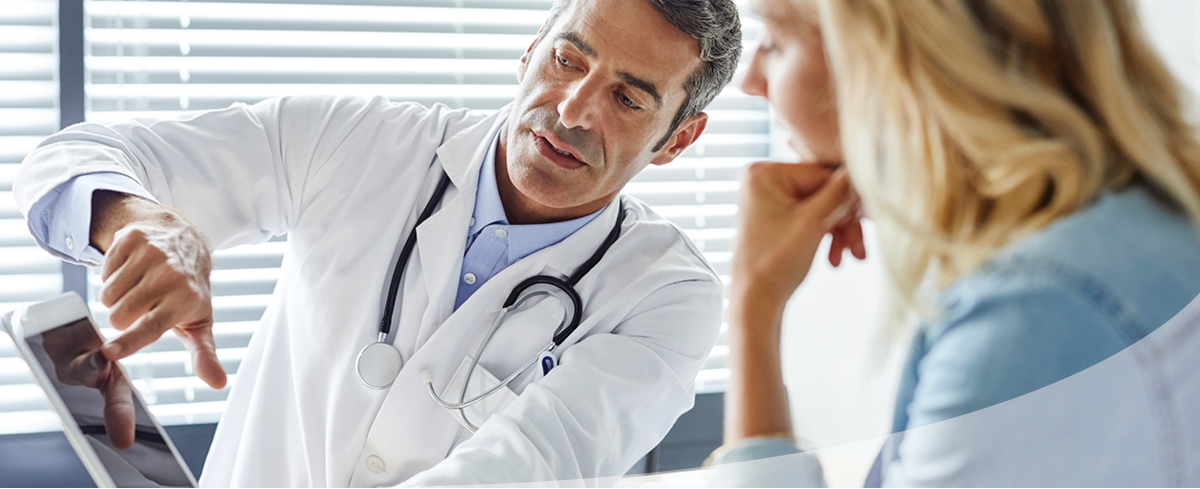 HEALTHCARE DATA MANAGEMENT BY LEVERAGING HEALTHCARE TECHNOLOGY
By leveraging healthcare technology, healthcare stakeholders can expect to:
REDUCE cost of managing PATIENTS WITH CHRONIC CONDITIONS
IMPROVE MEDICATION MANAGEMENT, REDUCe WASTAGE AND help manage ADVERSE EFFECTS
EMPOWER PATIENT self-management of chronic conditions
UTILIZE REAL-TIME patient generated health DATA TO MONITOR TREATMENT OUTCOMES
COMMUNICATE SEAMLESSLY ACROSS THE CONTINUUM OF providers, CAREGIVERS, AND PATIENTS
HEALTHCARE STAKEHOLDERS WE SERVE
Healthcare stakeholders across the industry can benefit from implementing and leveraging healthcare technology. Acuma Health's Digital Disease Management (DDM) Solution provides features designed specifically for addressing healthcare industry challenges. Some of the stakeholders we serve…

SPECIALTY PHARMACIES
Specialty pharmacies aim to meet the unique and complex needs of each patient through high-touch service and accurate, timely data, which can be used to manage the patient experience and drive therapy adherence.
Acuma Health's DDM Solution provides real-time, accurate patient generated health data that specialty pharmacies can use to improve patient satisfaction and retention.

HOSPITALS AND HEALTHCARE SYSTEMS
Patient engagement and empowerment and quality of patient care are not just requirements of care but have significant financial consequences if patient satisfaction scores are low or patients are readmitted for conditions that were recently treated. Hospitals and healthcare systems need to be progressive and evaluate the use of new forms of healthcare technology to assist in managing this challenge.
Acuma Health's DDM Solution is designed to assist in the coordination of care for high risk patients and identify gaps in care across all provider settings that will help improve overall patient management.

PHARMACEUTICAL MANUFACTURERS
A record-setting number of new drug approvals in 2018 was tempered by political and financial pressure to lower drug prices and contain costs. There is increasing healthcare stakeholders' interest in outcomes-based contracts between drug manufacturers and private payers, in which rebate levels are tied to specified outcomes in the target population. Drugs with accelerated approval still need to demonstrate clinical benefit via the FDA's Phase 4 confirmatory trials. In the past, healthcare stakeholders had limited access to meaningful metrics for outcomes analysis, critical to meeting these requirements.
Find out more about how Acuma Health's DDM Solution provides the data pharmaceutical manufacturers need for confirmatory trials, risk-based contract performance and more.

ACCOUNTABLE CARE ORGANIZATIONS
The shift in healthcare reimbursements from traditional fee-for-service to capitated condition-based payments is here to stay. As ACO's evolve, they will be positioned to take on risk pools for defined patient populations to coordinate care across the continuum. This will require all healthcare stakeholders (hospitals, physicians, and ancillary care providers) to work closely to achieve high quality medical outcomes in an efficient manner.
Acuma Health's DDM Solution is designed to enable coordination of care for high risk patients and identify gaps in care that will help improve overall patient outcomes.

SELF-INSURED EMPLOYERS
At an increasing rate, companies are opting to self-insure their healthcare coverage. Recent trends show this is moving downstream even to employers with less than 250 employees. The organizations that successfully manage their plans by leveraging healthcare technology solutions will realize outcomes such as healthcare cost-containment and improved employee satisfaction.
Acuma Health's DDM Solution is designed to enable self-insured employers to assist employees better manage chronic conditions and implement healthy habits.